You have never been to Taiwan if you've never been in any night market. And if you have been to a food night market, that gives you a medal of honor to pin on your travel wall. If you end up in a night market, make sure you scan the food alleys. Street food, you say? The Taiwanese food night market scene got that down to a perfect Zen.

If you are visiting Taiwan and happen to be in Taipei, there's a food night market you ought to visit. Tonight, I give you the Ningxia Night Market—my self-proclaimed kitchen extension!




This night market is located near the Shuanglian MRT station. If you plan to visit, come around 7PM onwards. It's a 5-minute walk from the Shuanglian MRT station. Thanks to tonight's visit, I realized how food shopping is quite wisdom-filled on its own.

Beware though, because food night market shopping is tricky. But if you know how to navigate amidst its tantalizing displays and mouth-watering smells, you will definitely get more than just your usual fill of food satisfaction.

So, without further ado, here are the valuable nuggets of wisdom that this recent food trip has deeply inside the stomach instilled in me:

1. Go with the flow. – No matter how hard you try to resist, the call of the crowd will draw you. Just let it. It's futile to try to go against it. Foot traffic leads you to where your tummy truly wants you to be. Let the locals show you the way.



2. If there's a line, it must be good. – One of the things that help me know which local food shops to go to is a queue. The Taiwanese take queuing way too seriously that it is a surefire indicator of something good. 

For the most part, it is good to see it happen in public places like the MRT station during rush hour. It signifies peace and order. But when you are surrounded by food, it's kind of a double-edge sword. On one hand it tells you that whatever food's being sold is truly amazing (did anybody say Krispy Kreme Taipei?) But if you're already hungry, that means you have to be like the rest of the locals and wait 'til it's your turn to say *san ge* (three pieces!).



3. Don't judge a food stall by its title. – To spare sellers the trouble of explaining their products to people, especially foreign people, some food stalls would save the fancy naming and just tell it as it is. So read the fine print well and take time to get to know the actual food being mentioned.



4. Comfort food should feel comfortable. – Some food stalls have tables and chairs beside their respective stall. I noticed that most of those that have tables and chairs are food stalls that mean serious eating business—noodles, teppanyaki, seafood, fish soup, and anything else that requires a bowl and a pair of chopsticks. Most of these food items are not merely snacks but food that can extinguish every bit of hunger in your stomach, sometimes with the help of extra rice and good ol' Taiwan beer.



5. Take in all the sights and smells. – To me, food tripping in a night market is not just about getting busog. More than that, it's an experience. Food is one of the hallmarks of a place's culture—stinky tofu included. Honestly, I don't gorge myself to gluttonhood in food night markets here in Taiwan. Most of the time I only end up eating a stick of barbecued Taiwanese sausage, sipping milk tea, or happily poking inside my tub of fried stuff. 

I spend more time getting lost in all the sights and smells. I get busy with taking photos. My mouth opens more frequently in surprise than for taking in more of that night market food.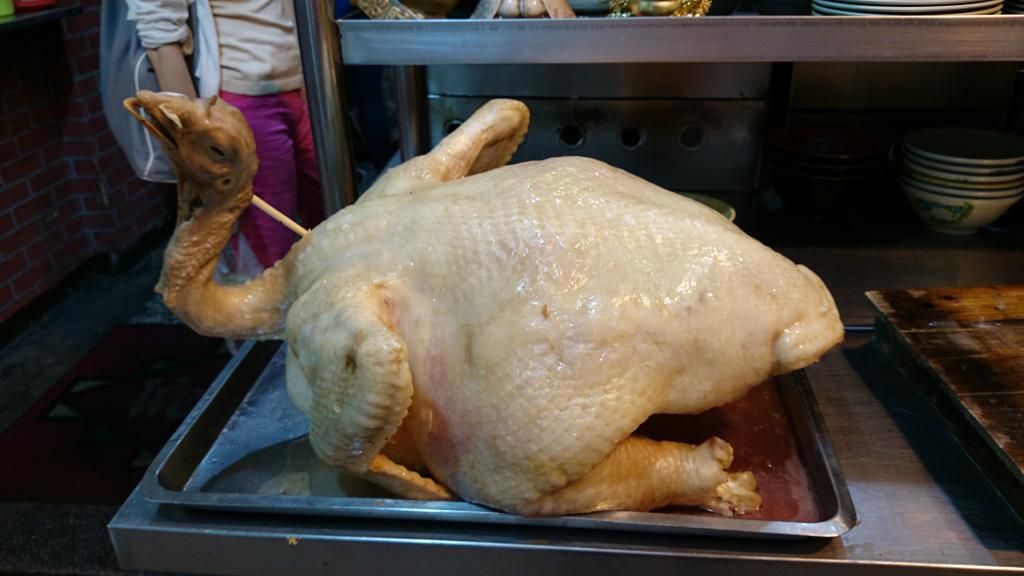 6. Consider all your options. – Admittedly, not all night market food will be great. Some will satisfy you, some will disappoint you. Some will scare you and some will excite you. 

The only way you can help yourself is to scan all possible choices. This is also one of the reasons why I don't go to a food night market when I'm so hungry I can eat a whole goose. And two plates of garlic rice. 

When visiting a food night market for the first time, I often take time to walk through the entirety of it first then make mental notes of the stalls I liked. I usually end up going back to it later or I go after food stalls that I am already familiar with based from previous night market experience.



7. Spend wisely. – Contrary to popular belief, food night markets are not exactly cheap stuff. While most food items range from 20 to 100 NTD, food-hopping from one stall to the next can easily wipe out your 500 NTD without you even knowing it. 

It's best to set a budget beforehand, so that you can control how much you eat. Most of the time, you will also come across food items sold apiece which might not exactly be enough if you are a bit hungry or it turns out that you liked its taste. Tonight, I kept a budget of 200 NTD and ended up satisfying my tummy with a total of 185 NTD. Here's how far that budget has taken my palate: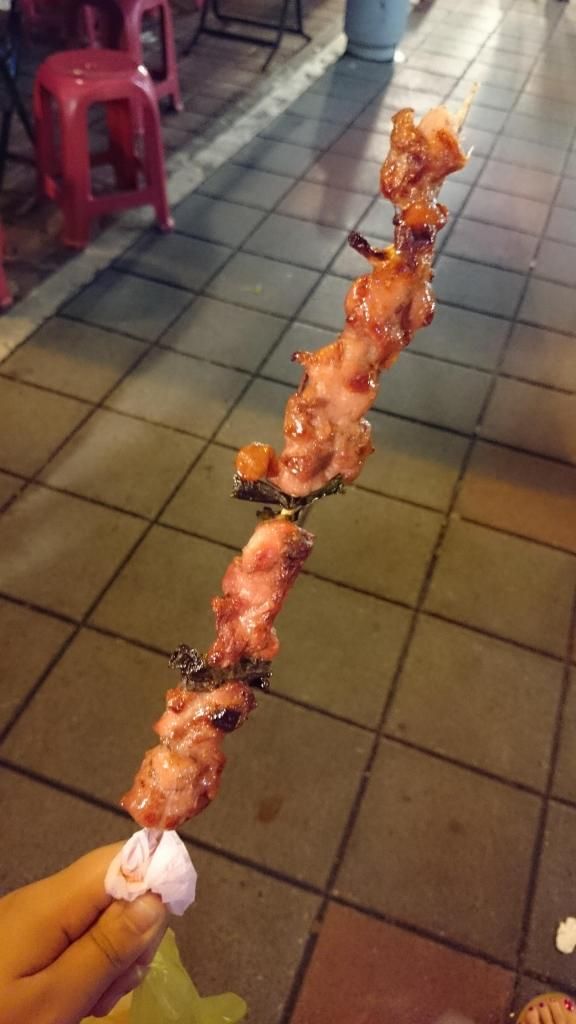 So the next time you find yourself in Taiwan or if you are planning a trip to Taiwan, make sure you include visiting a night market as part of your agenda. This is where all the local fun happens and no matter how poor your Chinese-speaking and reading abilities are, you can be sure that you can get by just fine. I am living proof, my friend. 

Signs written in English abound and if that's not enough, the locals are nice enough to try to speak to you in English.

But if all else fails, fear not. You can always try to explain yourself using charades. 🙂